Thelma Martin shows off her quilts…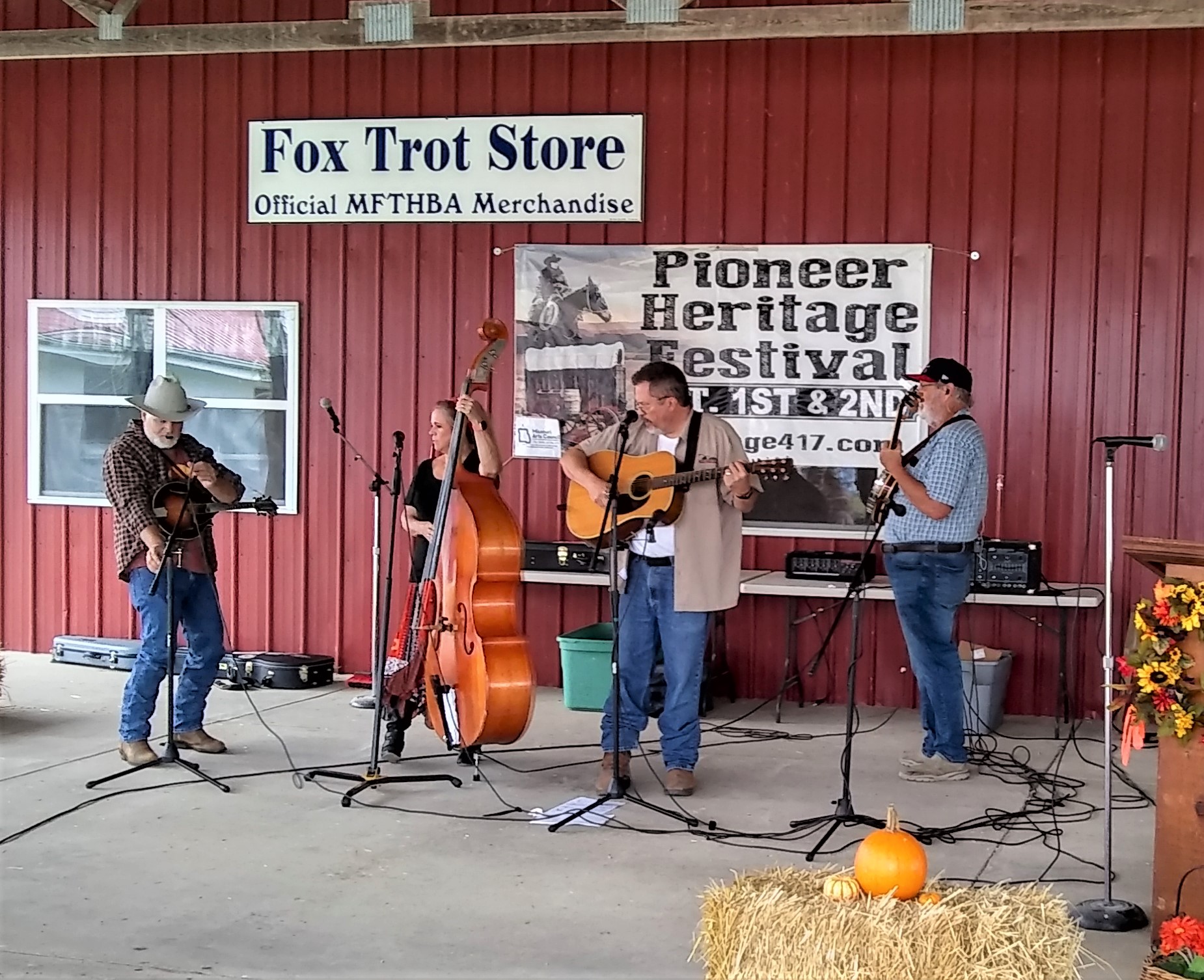 while the Red Bridge Band entertains the crowd…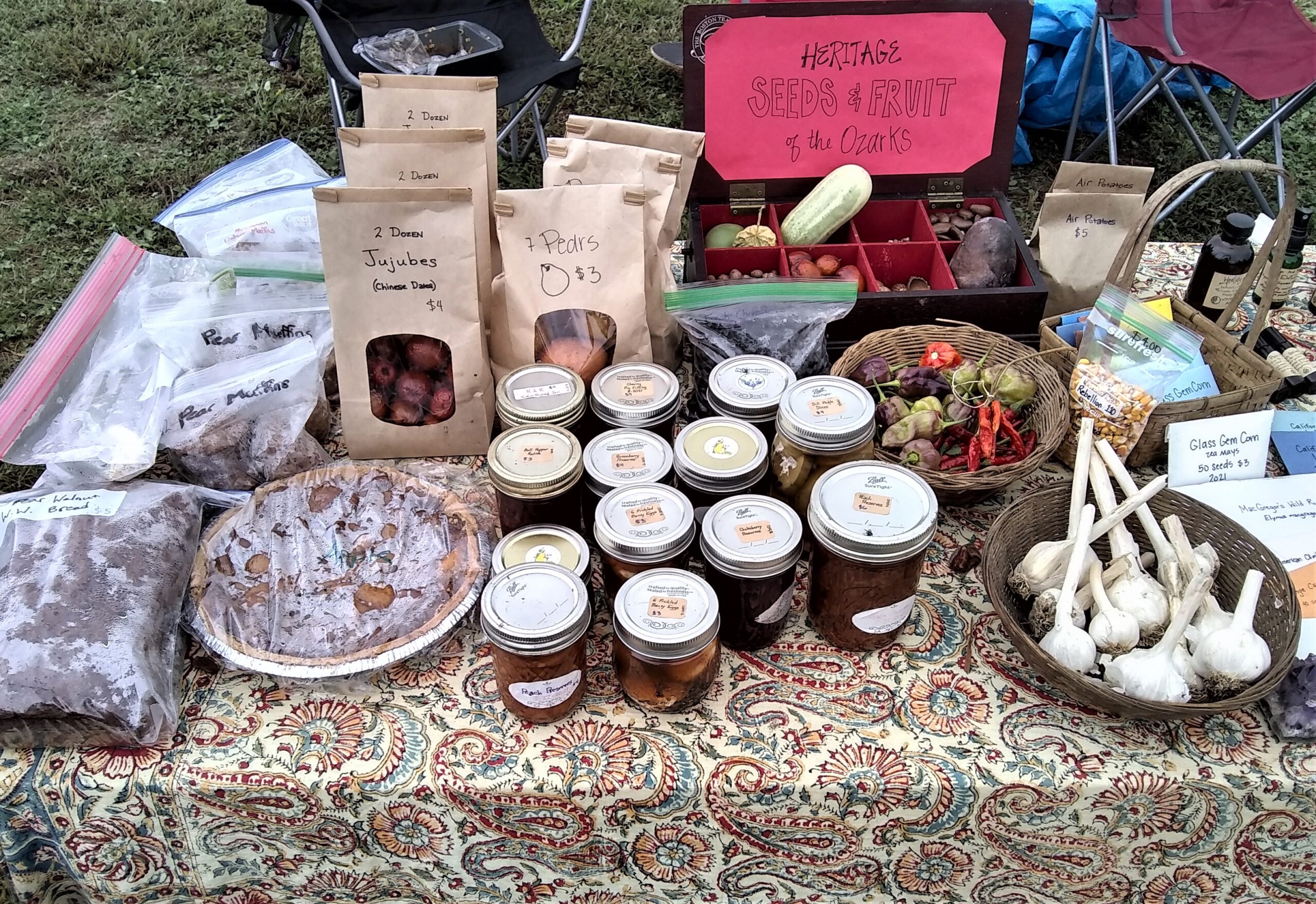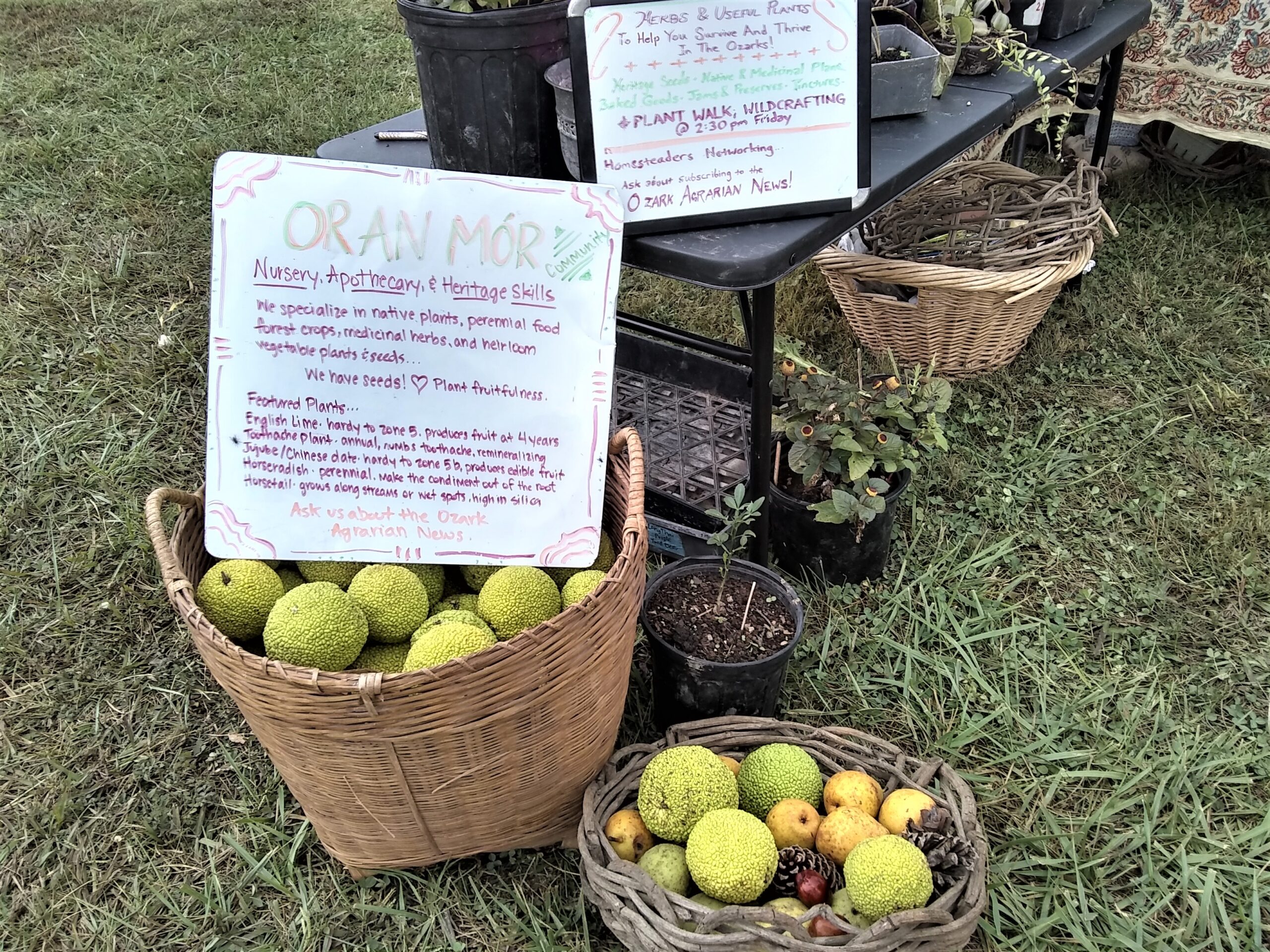 The Oran Mor Community showed up with plants, heritage seeds, jams and jellies, fruits and pies, herbal tinctures and Mor (I mean "more")!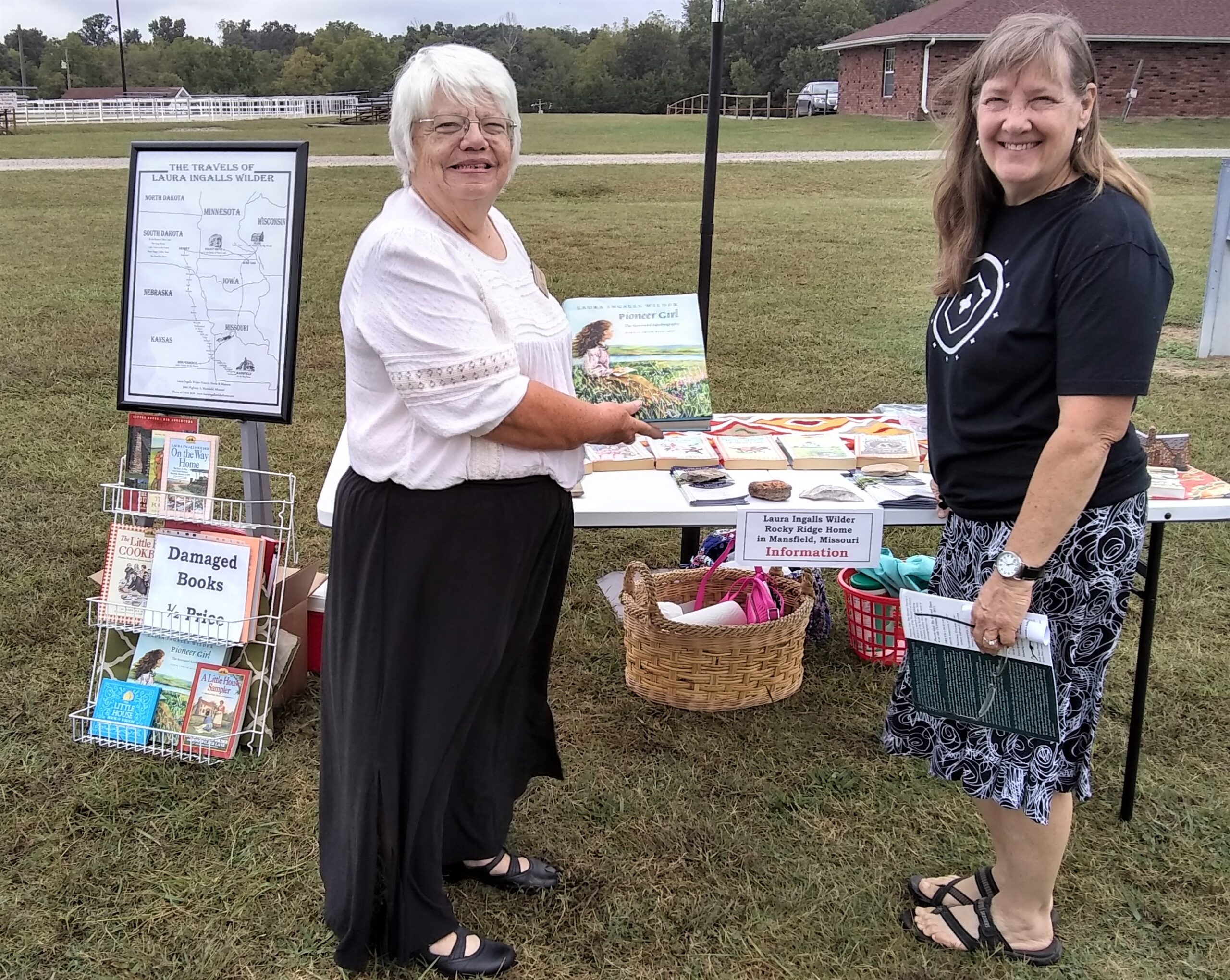 The Laura Ingalls Wilder Museum in Mansfield brought books and brochures to lure visitors to their historic site…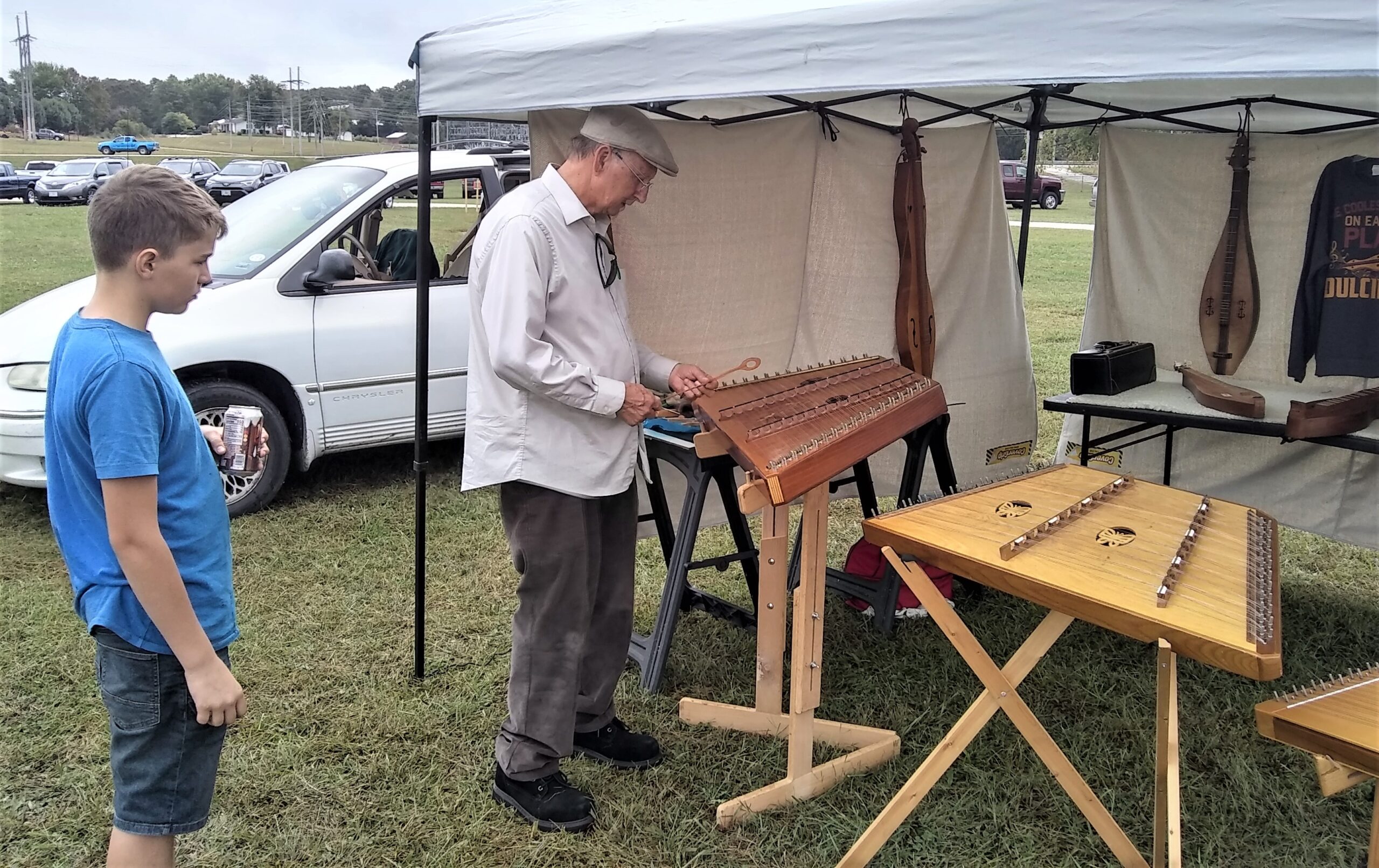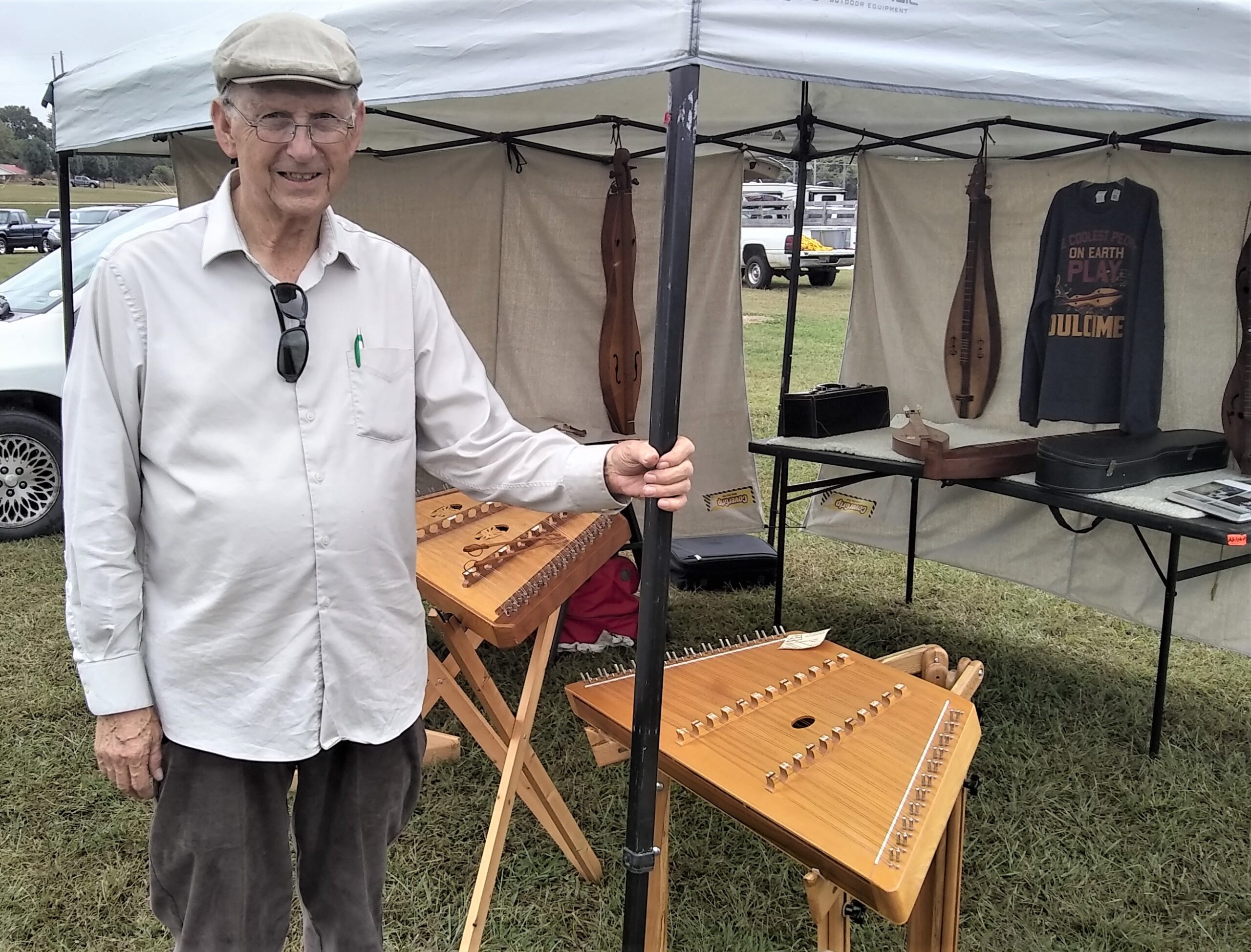 Dennis Norwood displayed historic dulcimers and other traditional instruments, and gave quick lessons to some young beginners…
Forest Nunnery demonstrated blacksmithing…
Debbie Berthold showed off her soap making skills…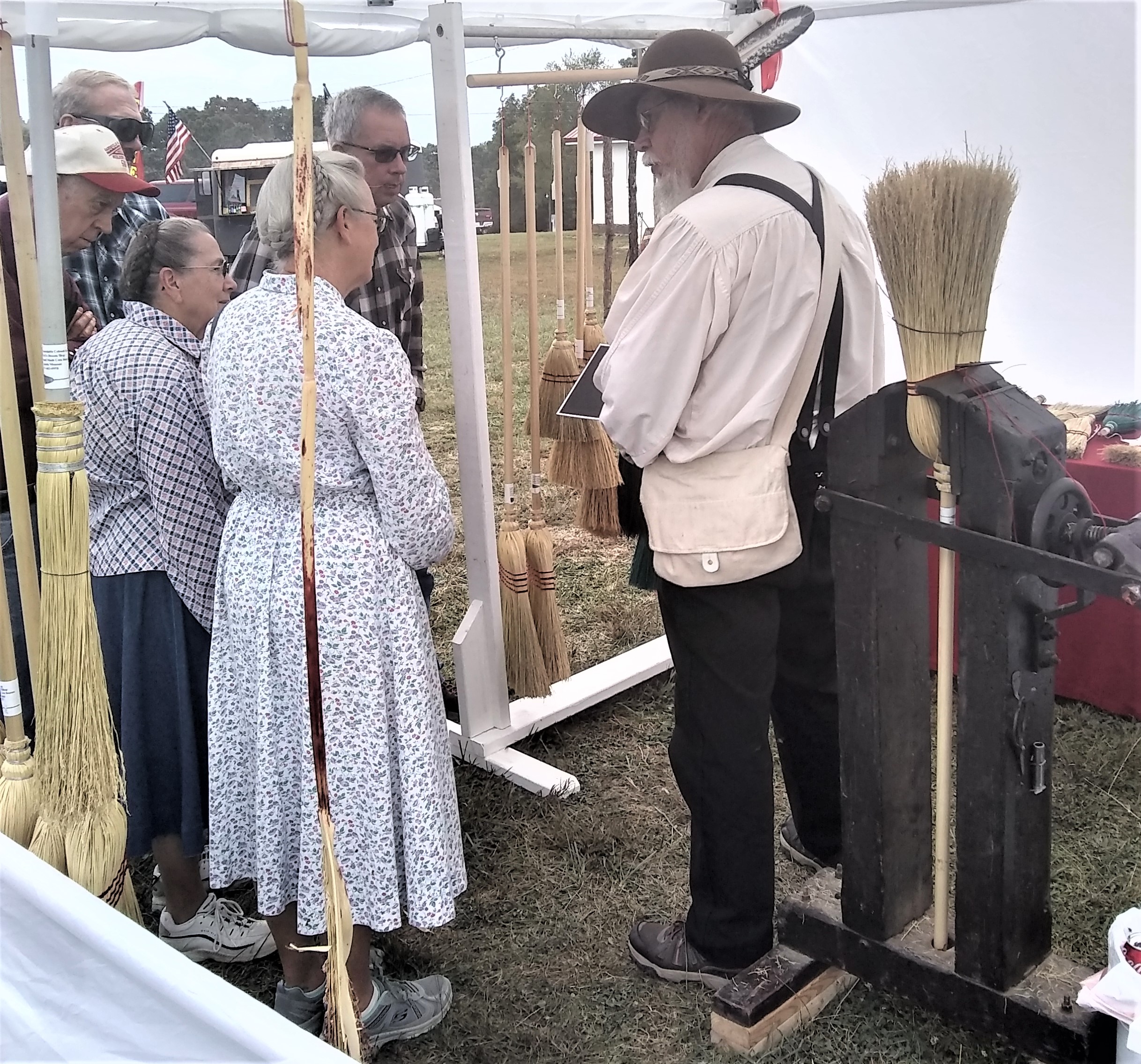 Darrell Wolf demonstrated the art of broom making….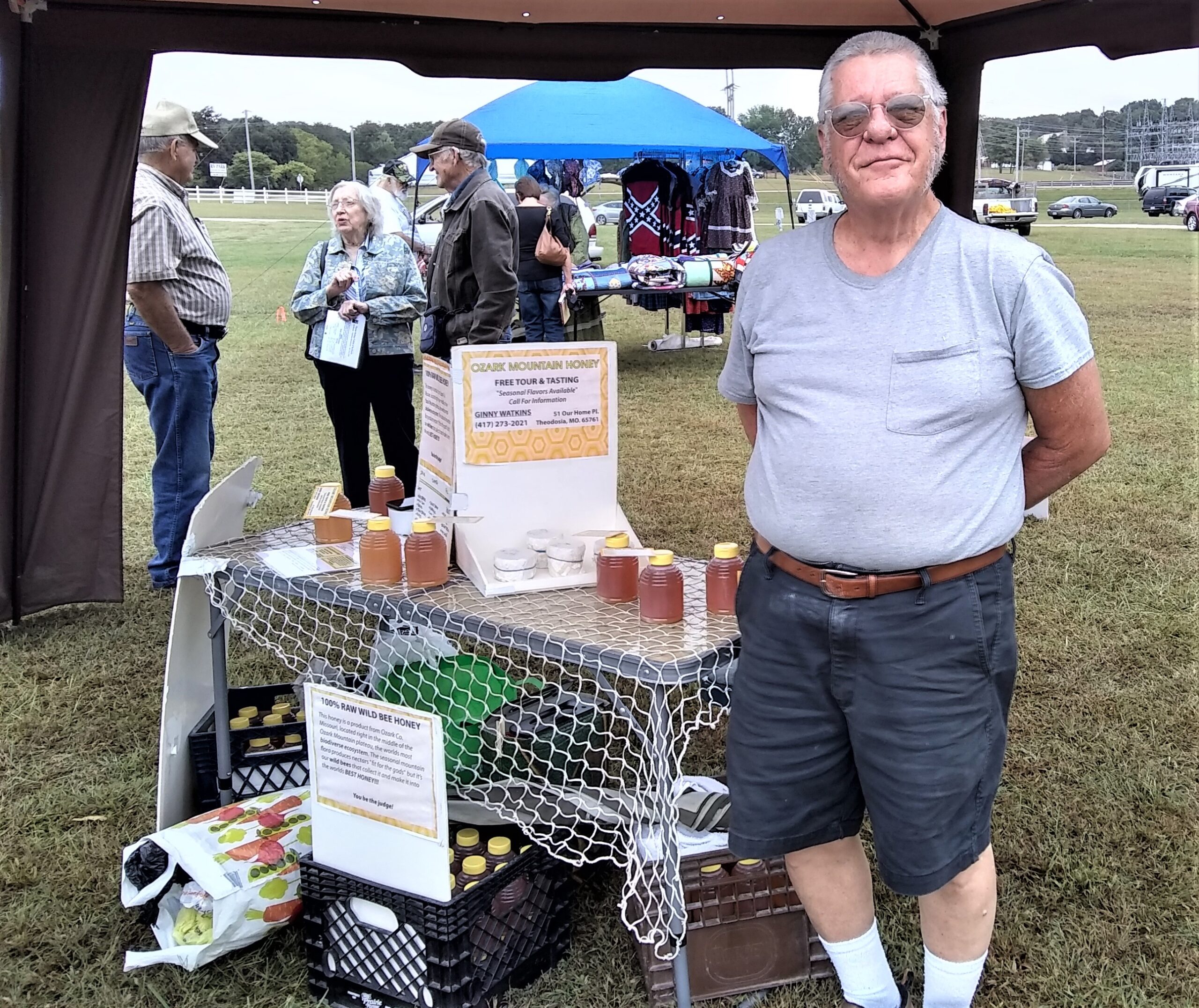 Buddy Goree talked about bee keeping, and of course, honey….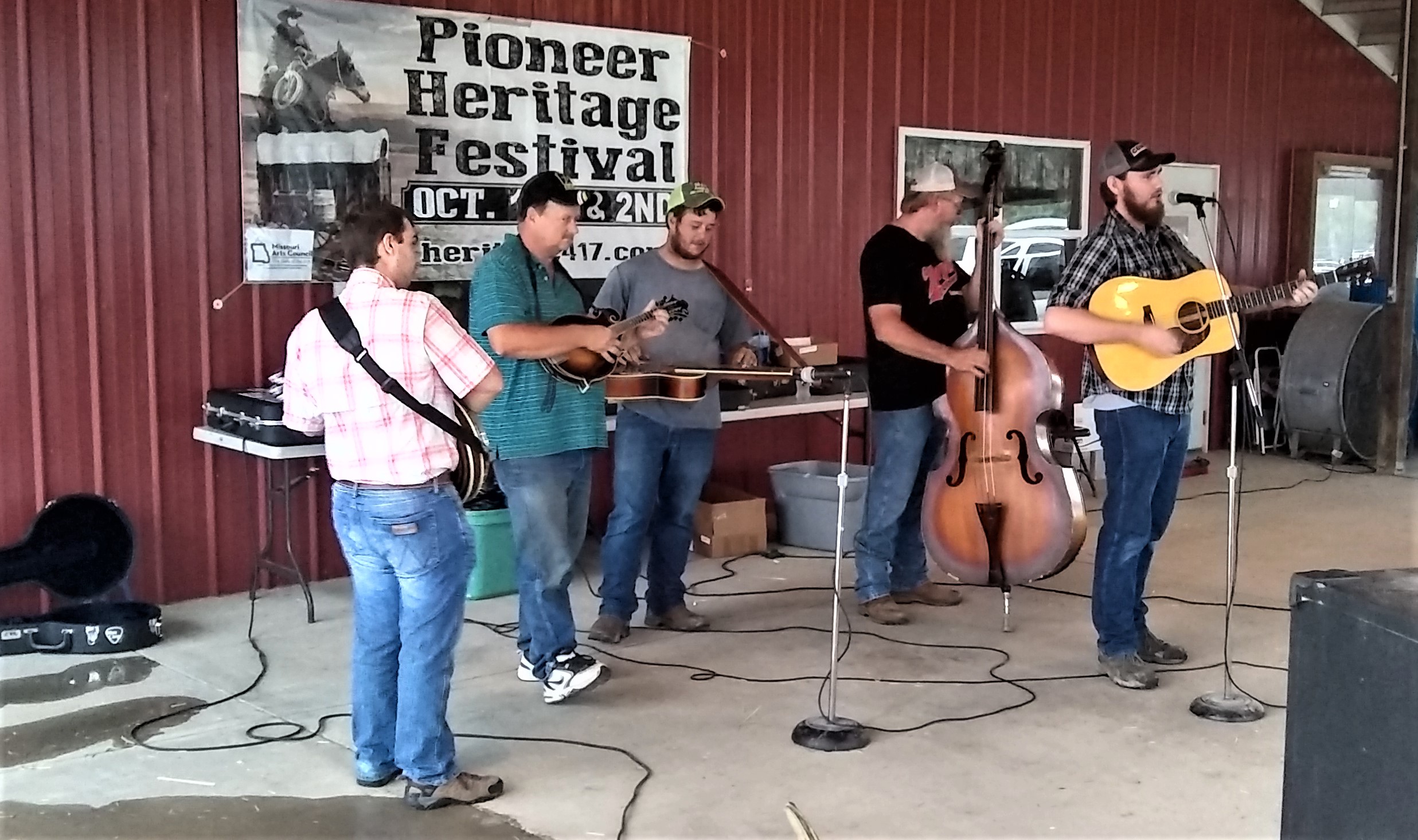 Backyard Bluegrass went wild with their pickin' !
Bobby Walker demonstrated flint knapping and knife making….
Doug Drinkwine was our mountain man….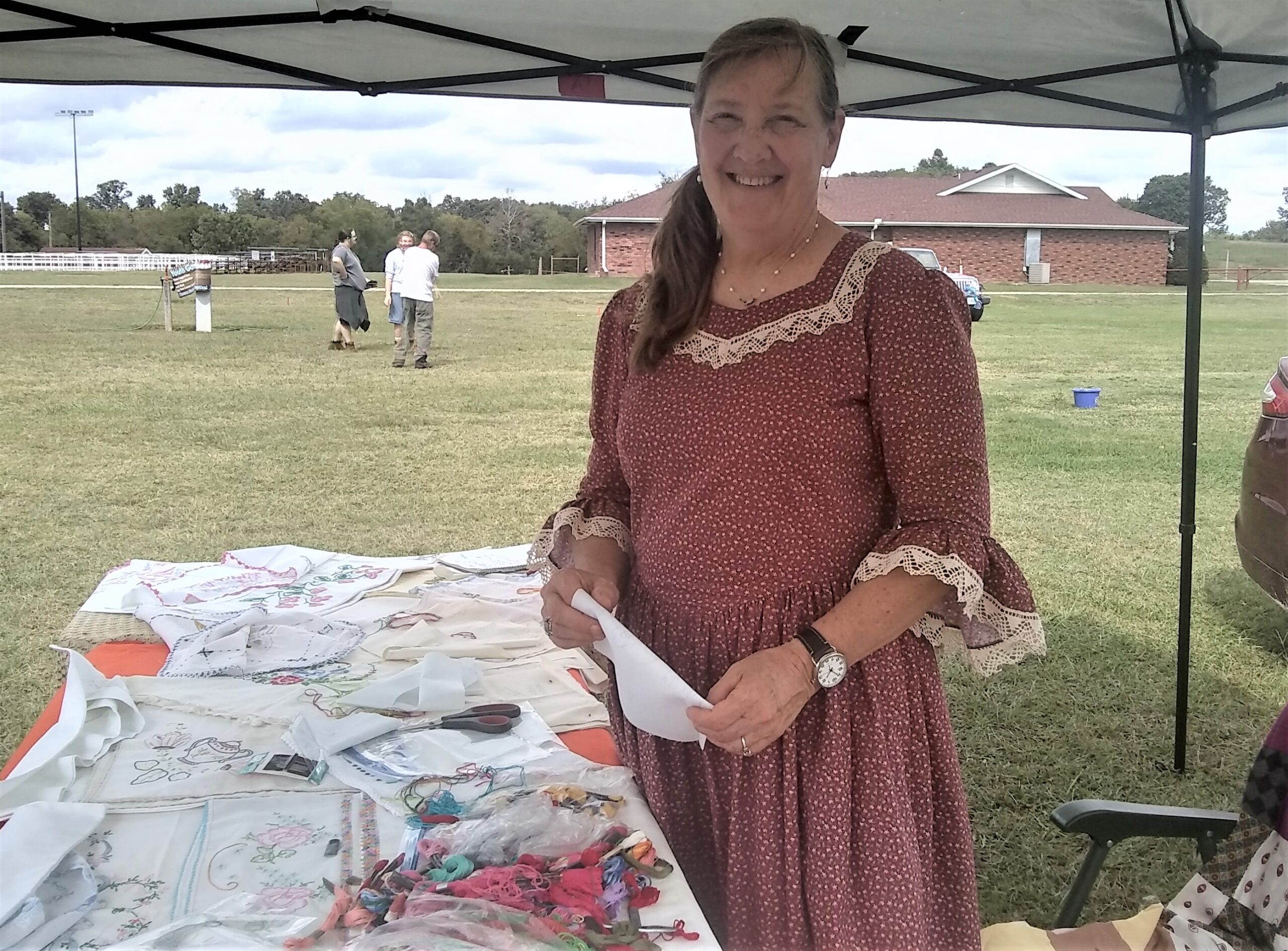 Darlene Sorensen showed off her embroidery skills…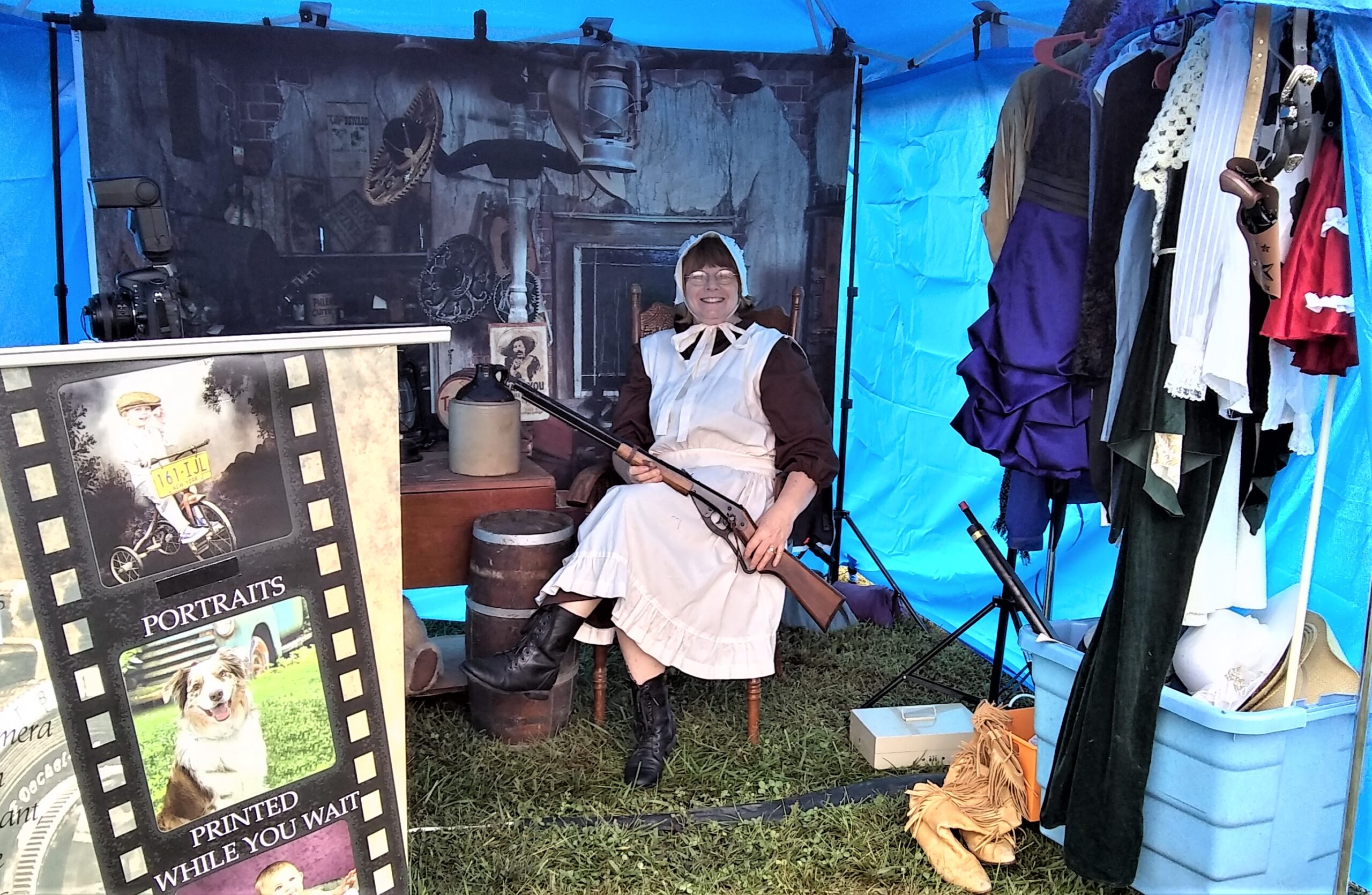 Dawn Davison offered period portraits…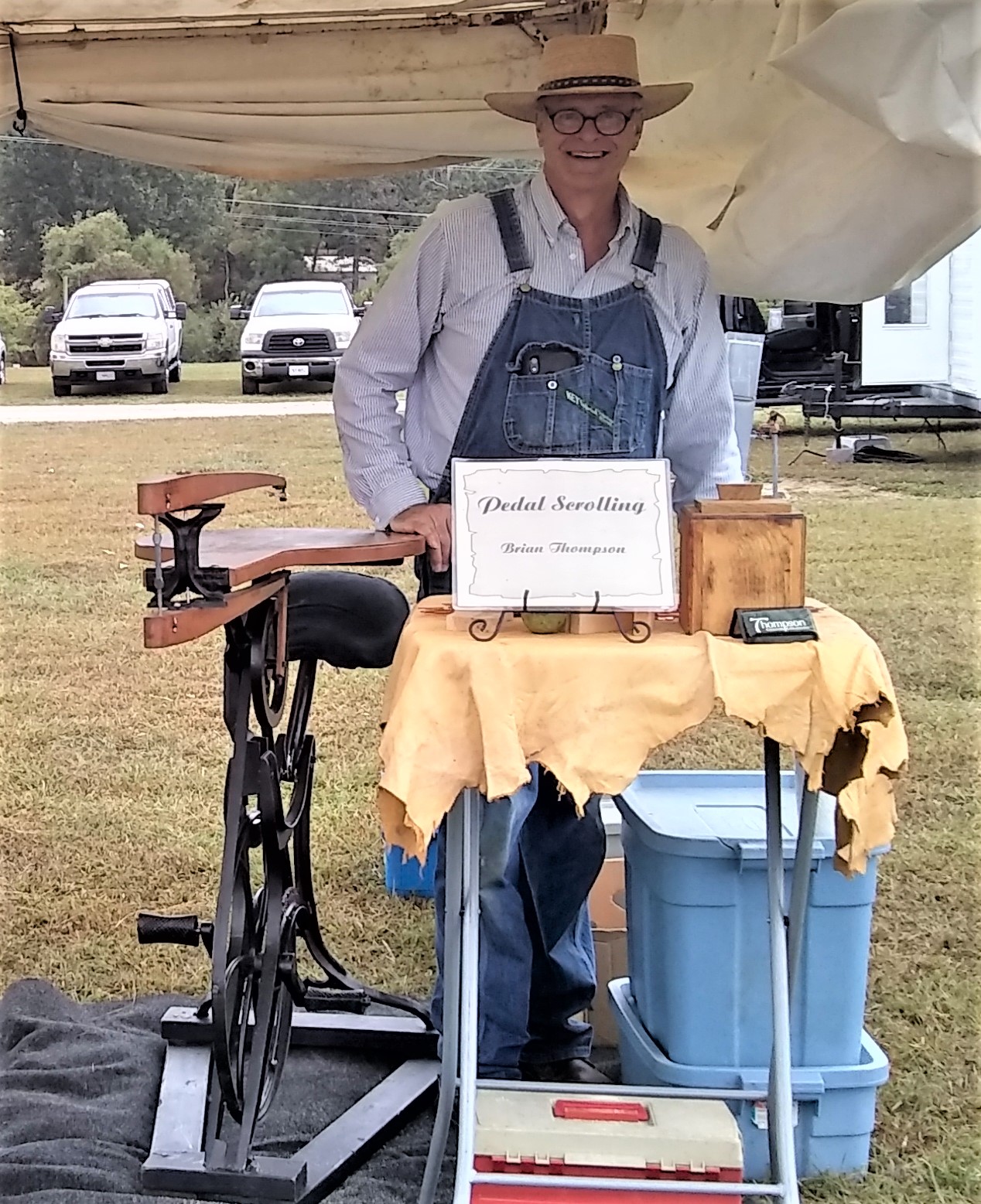 Brian Thompson demonstrated how the pedal scroll saw worked….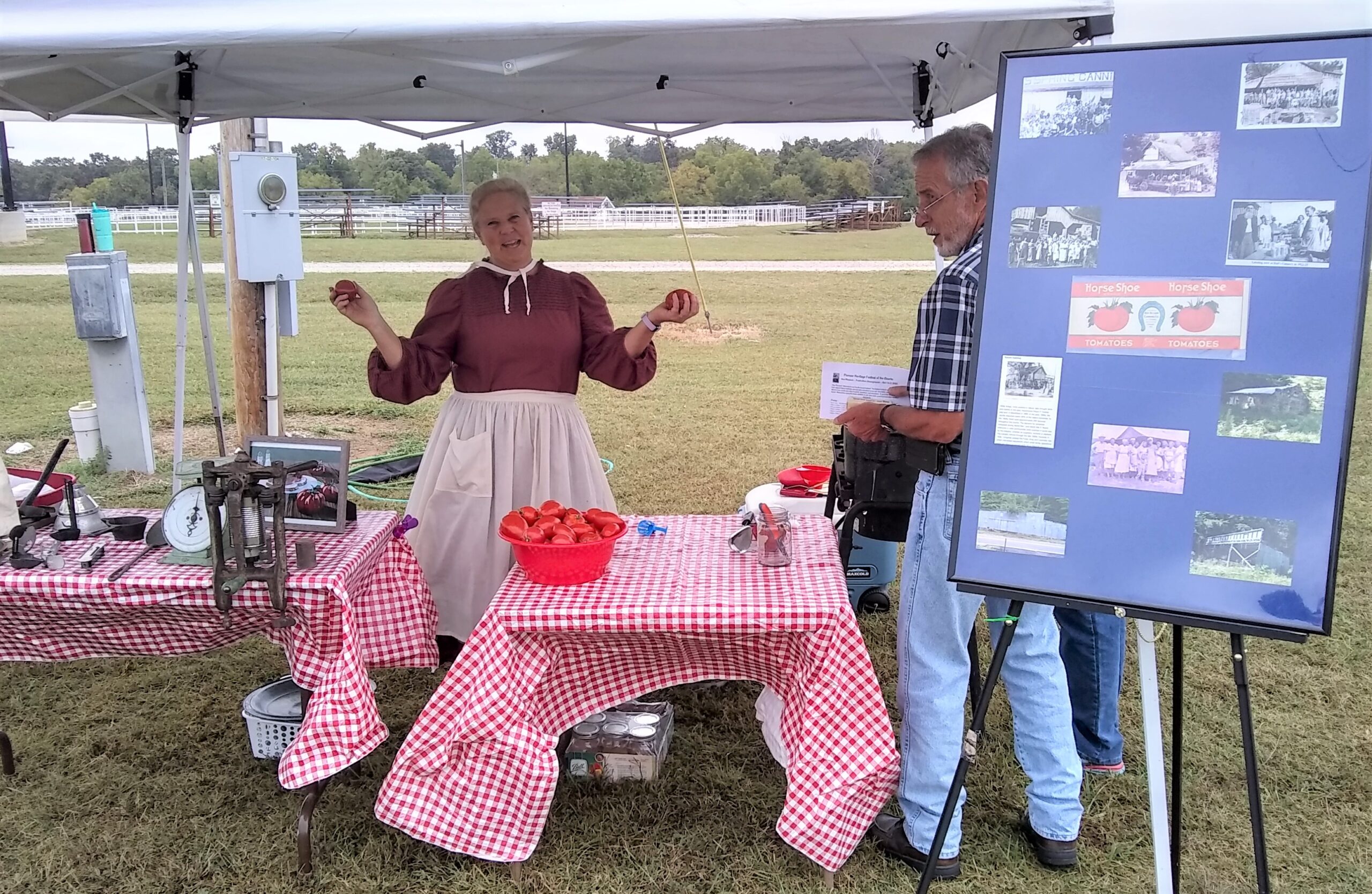 Gayle Schroeder showed people how to can them tamaters!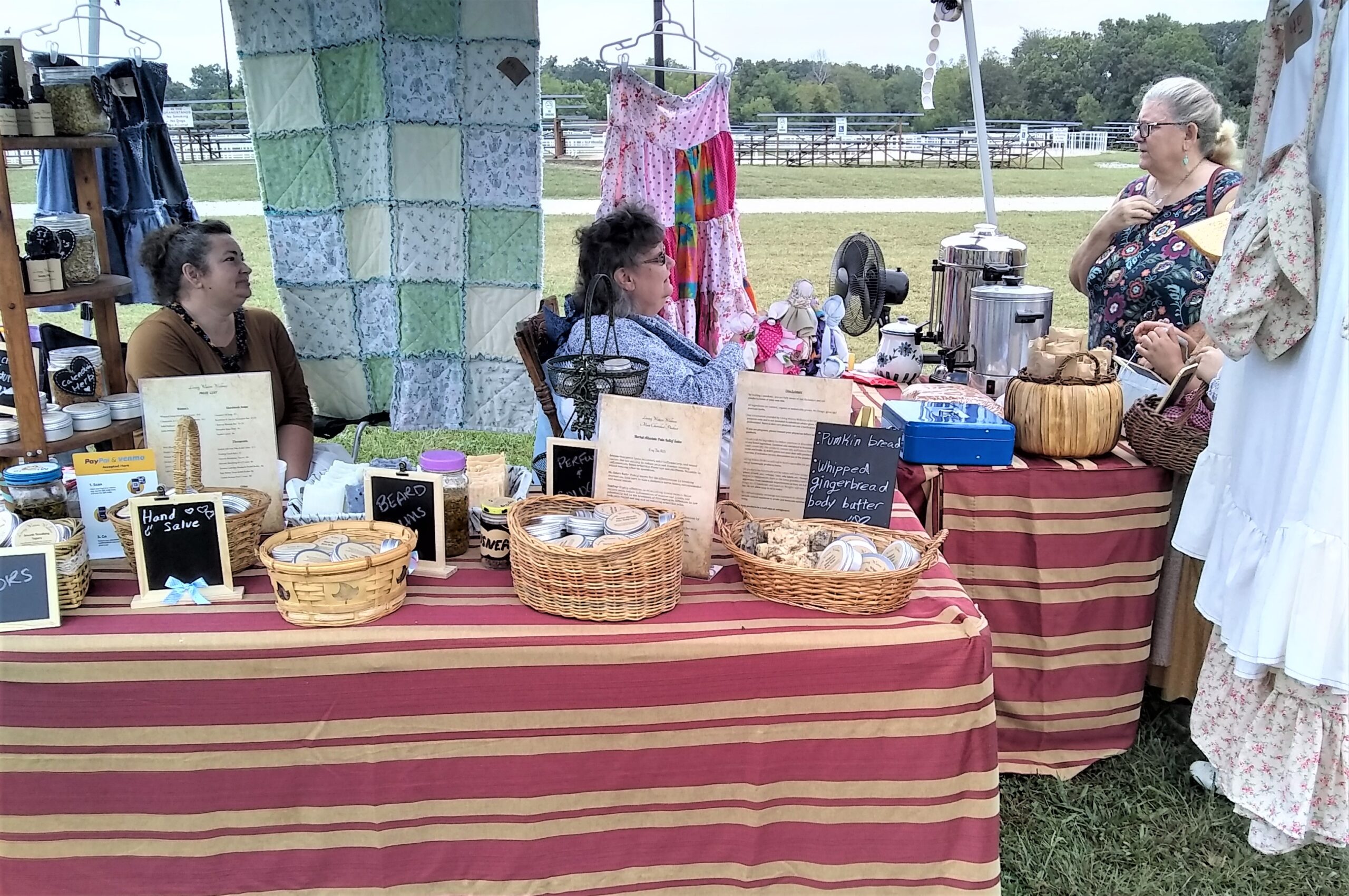 Shannon Mitchell explained old-time salves and soaps and something intriguingly called "whipped gingerbread body butter"…..hm – did the pioneers really use that stuff?!