YOUTH TALENT SHOW – SATURDAY SEPT. 30, 11:30AM



SPONSORED BY SHARRY AND JACK LOVAN
Θ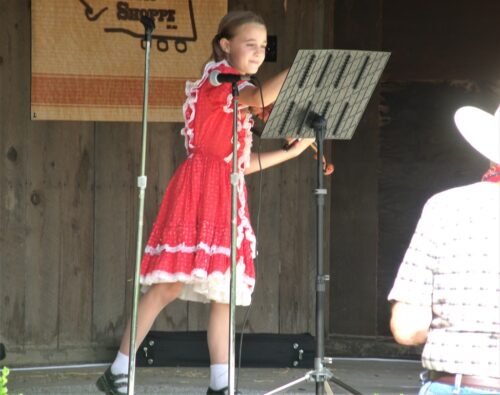 ALL ASPIRING MUSICIANS THROUGH AGE 18 WHO PLAY A TRADITIONAL STRINGED INSTRUMENT ARE INVITED TO COME ONSTAGE AND SHOW OFF THEIR TALENTS!  THE TALENT SHOW WILL BE ON SATURDAY, SEPTEMBER 30, 2023 FROM 11:30am TO 12:30pm.  TO REGISTER PLEASE CONTACT SHERRY BENNETT BY CALLING (417) 693-4414,  OR EMAIL US – heritage417@gmail.com
ΘΘ◊ΘΘ
SATURDAY COSTUME CONTEST!! ON STAGE AT 2:00pm!

ALL FESTIVAL GOERS ARE ENCOURAGED TO DRESS IN PERIOD CLOTHES (MEANING 19TH TO EARLY 20TH CENTURY) WHICH CAN INCLUDE ANYTHING FROM DOWN-HOME FARMER DUDS ALL THE WAY UP TO REAL FANCY DRESS.  USE YOUR IMAGINATION!

PRIZES WILL BE AWARDED IN FOUR CATEGORIES –

BEST DRESSED GIRL

AND

BEST DRESS BOY

(UP THRU AGE 17) AND

BEST DRESSED WOMAN

AND

BEST DRESSED MAN

!
  THE CONTEST WILL BE JUDGED FROM THE MUSIC STAGE ON

SATURDAY, SEPTEMBER 30 AT 2:00PM!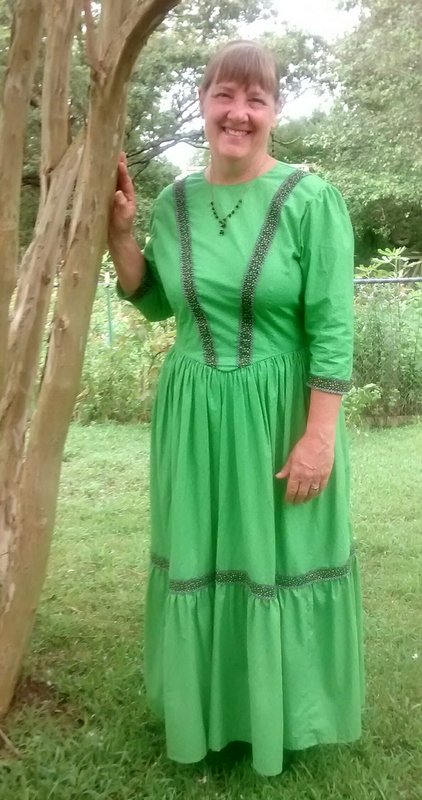 In case you're still stumped, here are some period costume resources: 
Thelma Martin, Mansfield Missouri  – (417) 924-3093  – Thelma will happily tailor a woman's dress or man's shirt in early Ozarks period style just for you.  You can provide the material, or she will obtain it.  We hear that Thelma's rates are extremely reasonable with fast turn-around time.   You can call her for more details.
Sue's Old Fashions – Mountain View, Missouri   – (518) 578-2833  or email: suesoldfashions@yahoo.com   –  Owner Sue Walters has extensive experience in making period clothing from the 1790s to the 1910s.   You can see examples of her work at her website:  www.suesoldfashions.com    While Sue usually requires up to six weeks lead time for custom jobs, she also has "sale items" in stock which are shown on the website.
The Costume Shop, Branson, Missouri   –  (417) 338-8231.   – Tamara Watkins tells us that they have many "retired" period dresses for sale, some at rock-bottom prices.  She also has some vests for men.   She suggests calling  to discuss your needs.
But you really don't have to spend any money at all. In fact, as the links below show, you may already have your costume in your closet!
Easy ideas for kid's pioneer costumes can be found here.
More easy ideas for women and men can be found here.
ΘΘ◊ΘΘ
HOMEMADE FROM SCRATCH BAKING CONTEST!  SATURDAY BEFORE NOON!

DID MOM OR AUNT SUE (OR MAYBE UNCLE ALBERT) LEAVE YOU WITH A IRRESISTIBLE RECIPE FOR A PIE, CAKE, COOKIES, ROLLS OR BREAD?  LET OUR JUDGES DECIDE JUST HOW IRRESISTIBLE IT IS BY BRINGING YOUR HOMEMADE DELIGHT TO THE FESTIVAL –

BEFORE NOON ON SATURDAY, SEPT. 30.

  THE WINNERS (YES, PRIZES WILL BE GIVEN!) WILL BE ANNOUNCED FROM THE STAGE AT 12:30PM.