♦♦♦   SATURDAY, OCTOBER 7th, 2017   ♦♦♦



11:00 AM

– SQUARE DANCING with EVELYN PRUITT and MABEL EVERETT, with fiddlers ALVIE DOOMS and DAVID SCRIVENER!
 Well known square dancers Evelyn Pruitt and Mabel Everett, along with some of their square dancing friends, will take to our dance stage with music provided by nationally known fiddlers Alvie Dooms and David Scrivener.  It should be a sight to behold and joy to hear!

12 NOON

– CORNBREAD CONTEST  Winners Announced!
Be sure to get your award-winning cornbread entry to our judges in the Chapel NO LATER THAN 11:00 AM!
12:30 PM

– LOST CREEK BAND!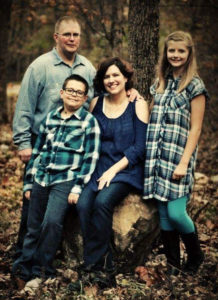 The Lost Creek Band is a bluegrass and gospel group who make their home in Bruner, Missouri. Mom, Dad & the children all play instruments, sing, and have performed in churches, festivals, and special events. They love to make music, and spread the joy of music to others!
1:30 PM

– OZARK THUNDER CLOGGERS!
Come see these young local folk dancers from Sparta, Missouri carry on a mountain tradition!
2:30 PM

– PERIOD COSTUME CONTEST ON STAGE!

Contestants  in period dress should meet in back of the stage before 2:30.  They will then appear on stage before an appreciative audience who will judge the winners with cheers and acclamation!

3:30 PM

– VAN COLBERT and THE COLBERT BROTHERS STRING BAND
Born in 1955 in Willow Springs, Missouri (in the cab of a pickup truck!)  Van got his first banjo when he was thirteen. A master banjo player, Van has taught old-time banjo in the Missouri Traditional Folk Arts Apprenticeship Program.  He's been a member of many groups, including The Bolshevik Brothers String Band, Bohemian Bob and Little Leon Trotsky, Davis Creek Rounders, Blackberry Winter, and of course, The Colbert Brothers Stringband.  We are thrilled to have Van and his brothers play at our first festival!

4:45 PM

–

EMBROIDERY CONTEST WINNERS ANNOUNCED!



Hopefully, you got your pretty embroidered piece to our judges in the Chapel NO LATER THAN 12:00 NOON!
ΘΘΘΘΘΘΘΘΘΘΘΘΘΘΘ
 ♦♦♦   SUNDAY, OCTOBER 8th 2017   ♦♦♦
 10:00 AM

– Nondenominational Church Service and Singing

11:00 AM

– SHERRY LOVAN and FRIENDS!
12:00 NOON

–

OPEN MUSIC JAM SESSION!

All welcome! If you can play an instrument (or even if you just think you can play), come join others on stage for a one-hour jam session!  The audience will love you no matter what!
1:30 PM

– RED BRIDGE BLUEGRASS!
2:45 PM

– SOUTH WYNNS!
3:45 PM

– ANOTHER OPEN JAM SESSION!
Here's another chance for those with instruments to jam away onstage and help us bring the festival to a joyous close!
4:45 PM

– RAFFLE DRAWINGS!
The festival will go out with suspense as two winning raffle tickets – one for the hunting rifle and one for the hunting bow – are drawn before a hushed crowd!  Have you got your raffle tickets yet?