Festival exhibitors love to talk about their old-time skills, so don't be shy about asking questions!  Many will also be offering their crafts for sale.
If you would like to be an exhibitor yourself, see our FAQ page.
ΘΘΘ
Kathy Reser – Basketry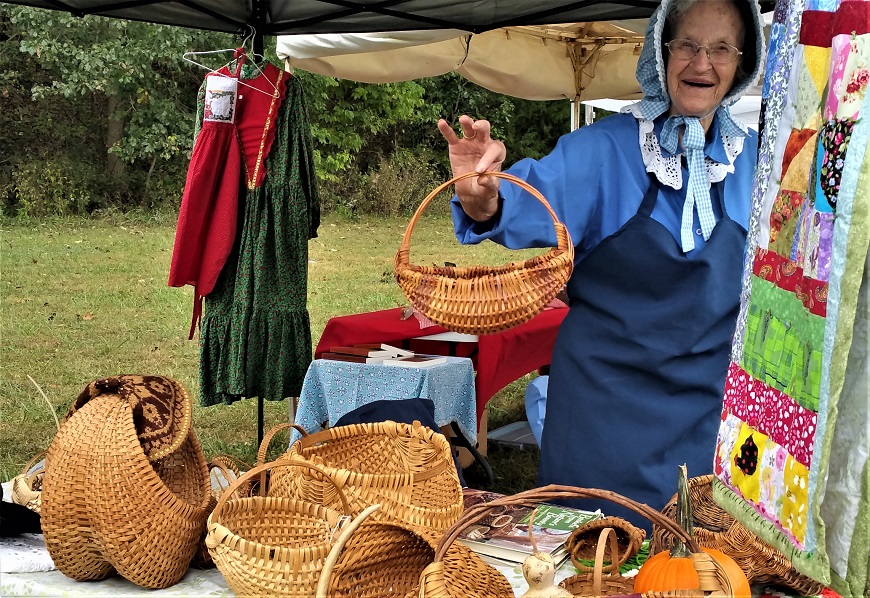 After growing up in Wyoming, Kathy moved to the Ozarks in 1971, where she later became interested in basket making. In fact, she still has the first basket she made back in 1992 (which she'll have on display in her booth!) Kathy will be at the festival to answer your questions about this ageless art, as well as have some of her items for sale.
ΘΘΘ
Booger County Knappers – Flint Knapping Club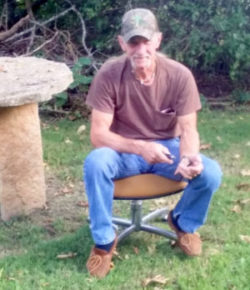 Flint knapping is the making of tools from hard stones that can produce sharp edges, such as flint or obsidian. While humans eventually developed the technology to produce tools from metal, understanding the complexity and skill involved in stone tool making gives us an appreciation of how clever earlier cultures were in using materials they had on hand.  It's also of serious interest to those who study archaeology and anthropology in dating and classifying ancient cultures. But even if you're not an anthropologist, flint knapping can be a lot of fun!  As you can see from the photos, young and old alike have a hoot learning how to knapp.  How about joining in?
ΘΘΘ
Nancy Jacobson (Elohi Spirit Gourds & More)- Decorated Gourds, Nature Art Jewelry, Etc.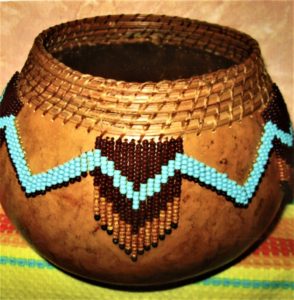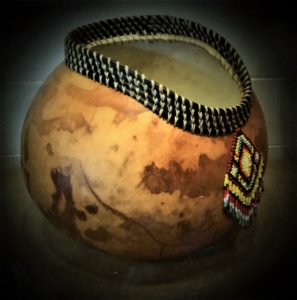 Nancy Jacobson has said that she lets the gourds tell her how they want to be decorated.  But as some of those who visit this nature artist at her shop in Pottersville, Missouri have commented, she also brings her own incredible sense of color and shape to her creations.  Nancy has been a regular exhibitor at our festivals who loves her art and who loves to share her knowledge with festival goers.
ΘΘΘ
Trapper Killsmany – Mountain Man
His name says it all!  But don't be intimidated by either his name or imposing presence.  Trapper has lived like a mountain man and will be happy to talk to you about how trappers and traders in the West lived and operated.  Just ask him!
ΘΘΘ
Missy Shay and the Ozark Treadlers – Fabric Arts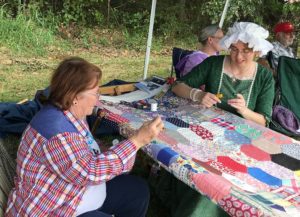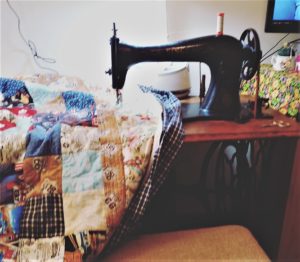 Some people turn old treadle sewing machines into conversation pieces, but Missy and her group of dedicated treadlers know better. Those aren't just antiques, they're meant to be used like the pioneers used them, from dressmaking to quilting!  So let the Treadlers demonstrate for you how these wonderful machines work.  They'll also be demonstrating the even older art of sewing by hand.
ΘΘΘ
Kristyn Kenney  (Hearthstone Apothecary)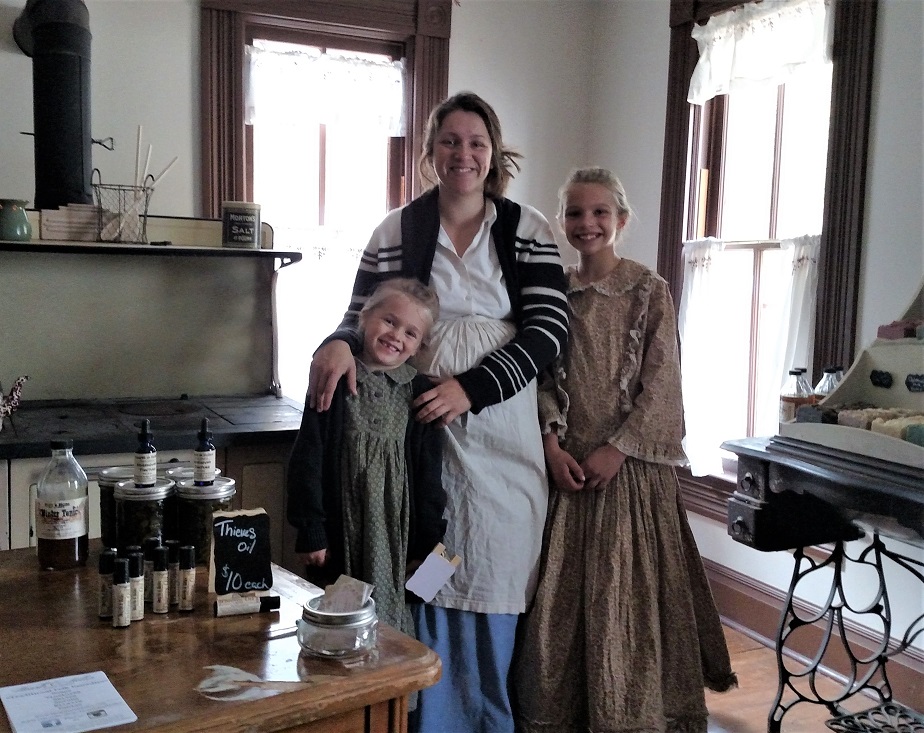 Many people today forget that much of modern medicine is based on the miraculous substances found in plants.  And in the old days the country apothecary was the one who knew about many of those healing substances.  The apothecary extracted them and turned them into tinctures, teas, salves, syrups, tonics, and poltices.  Kristyn Kenney is carrying on that tradition at Hearthstone Apothecary in Edwards, Missouri.  Better yet, she'll be coming to our festival to tell you in person about her knowledge of these wonderful healing herbs!
ΘΘΘ
Butch Stone – Primitive Archery & Flint Knapping
Growing up these Ozark hills, Butch Stone was familiar with bows and arrows since childhood. But it was only after his father challenged him as a young adult to make a "real bow" in the primitive style that he immersed himself in this ancient art. Since then, Butch has become well-known for the quality of his bows and for his flint knapping skills. And he'll be happy to share some of what he knows with you!
ΘΘΘ
Dawn Stone – Fabric Arts
The important to early settlers of spinning, weaving and dying can hardly be overstated. Today we generally appreciate hand-made fabrics for their artistic value, with a unique character that machine looms simply can't reproduce. Let Dawn introduce you to the story of these vital domestic skills. Or, if you're already involved in them, share your own experiences with her.
ΘΘΘ
Gayle and Chip Schroeder – Homesteading, Tomato Canning and Food Preservation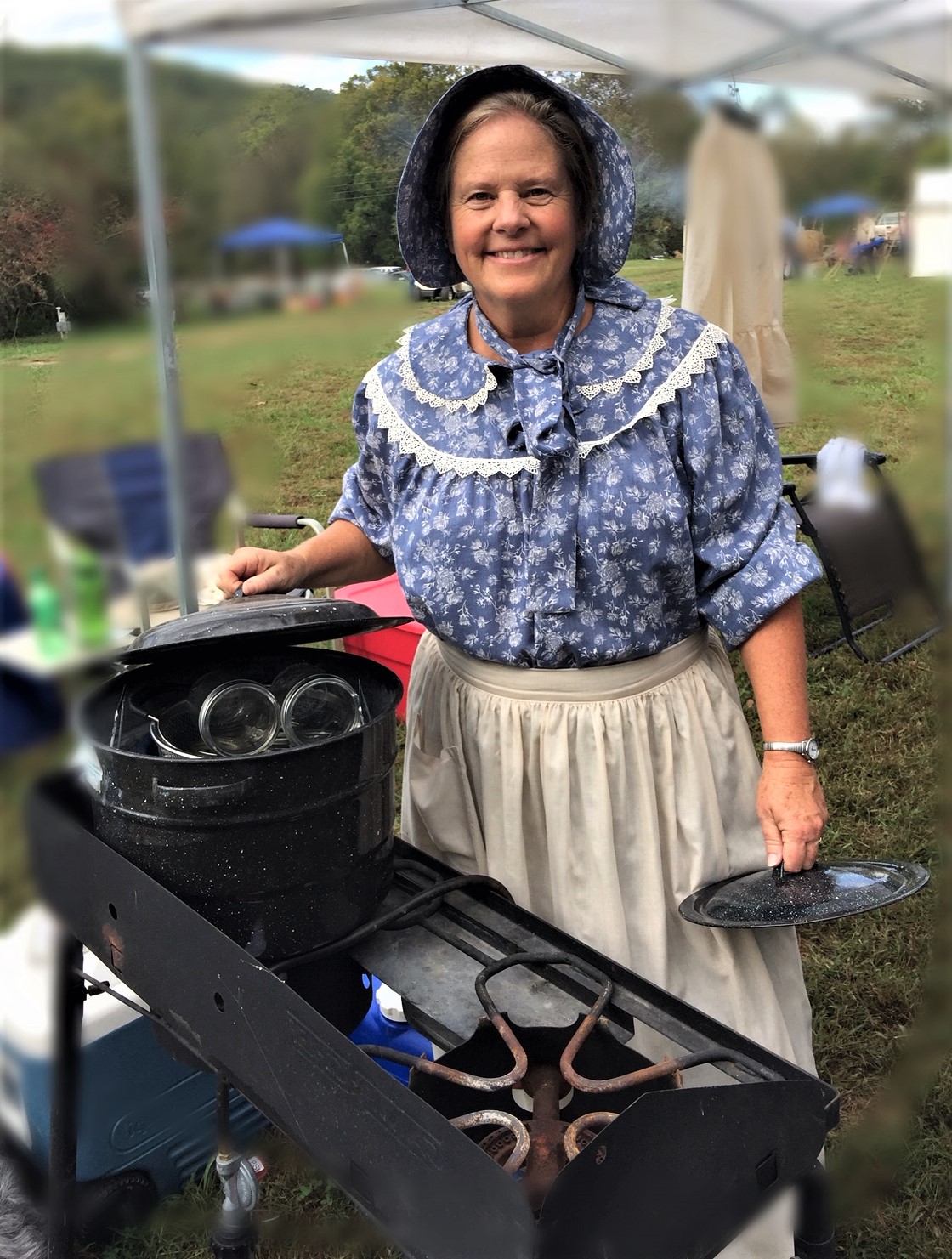 Since moving to their homestead near Ava, Gayle and Chip Schroeder have taken a lively interest in the history of Ozarks pioneer life and how people were able to make it through harsh winters by putting up plenty of food.  They've also been interested in the now sometimes forgotten fact that the Ozarks was once dotted with tomato canneries (and, obviously, lots of people who grew lots of tomatoes, even on hardscrabble land.)  Even if you haven't moved onto a homestead of your own, talking with the Schroeders will give you appreciation for the ways our ancestors were able to survive, long before supermarkets and big box stores!
ΘΘΘ
Brian Thompson – Treadle Powered Scroll Saw

Before electricity and gasoline engines, pedal power was one of the most accessible and affordable ways for small producers to run machinery.  Brian will demonstrate to the delight of young and old how the scroll saw was used to make all kinds of useful things, from wooden spoons and cutting boards to rustic benches.
ΘΘΘ
Country Heritage Spinners & Weavers
Highland Fiber Artists
ΘΘΘ
Aleta Juergens – Fabric Arts
ΘΘΘ
Donald Mace (Cherokee Bones and Stones)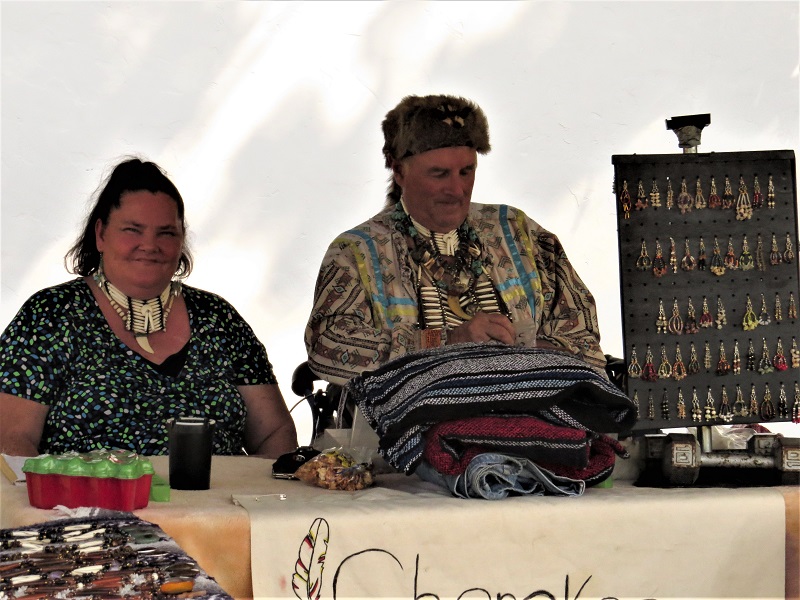 Growing up with his grandparents in Grovespring, Missouri, Donald learned traditional Native American jewelry techniques from his grandfather.  Donald and his wife Gene are prince and princess of the Wolf Clan tribe of the Western Cherokee Nation.   In addition to creating jewelry, Donald also is a flint-knapper.
ΘΘΘ
Lyn Barnes (Quiet Lady Enterprises) – Beadwork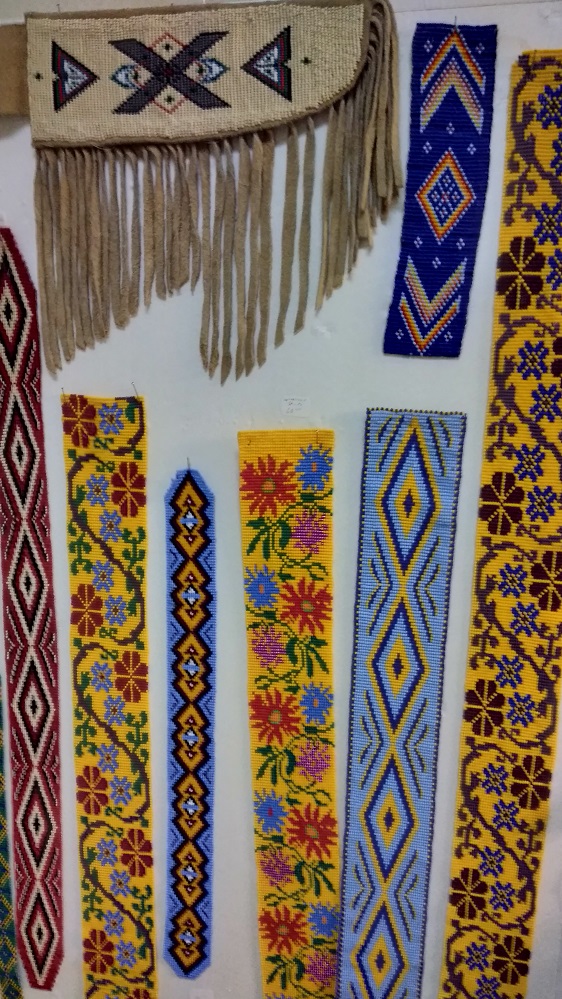 Having Cherokee ancestors in her family tree made  bead work in the Native American style a natural inclination for Lyn Barnes.  Originally from Michigan, Lyn taught herself beading after getting her first loom as a young child.  Her interest in these beautiful patterns  led her to investigate the various traditional styles of bead work, trying to discover where they originated from and what the patterns meant.  Lyn has taught classes in Clovis and Alamagordo, New Mexico.  She currently lives in Caulfield, Missouri.  She would be delighted to share her knowledge of this technique and rich tradition with anyone who would wants to learn more about it.
ΘΘΘ
Celeste Prussia – Pottery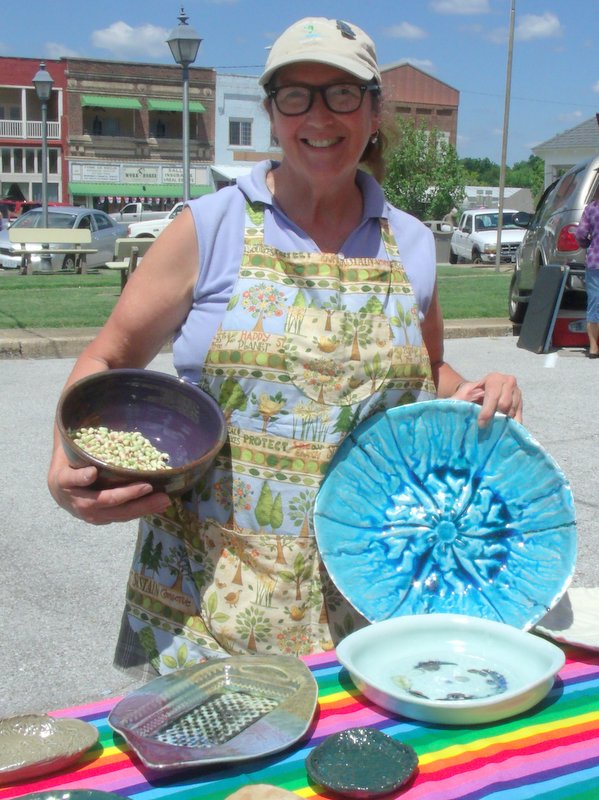 ΘΘΘ
Duane David – Woodworking
ΘΘΘ
Rachel Martinez (Roonrae's Simply Handmade) – Crochet
If the art of crocheting is a mystery, Rachel will be happy to explain it to you.  How about beginning with something simple but very useful – like a washcloth?  Let Rachel show you how it's done!
ΘΘΘ
Darrell Wolf (Wolf's Broom Shop) – Corn Brooms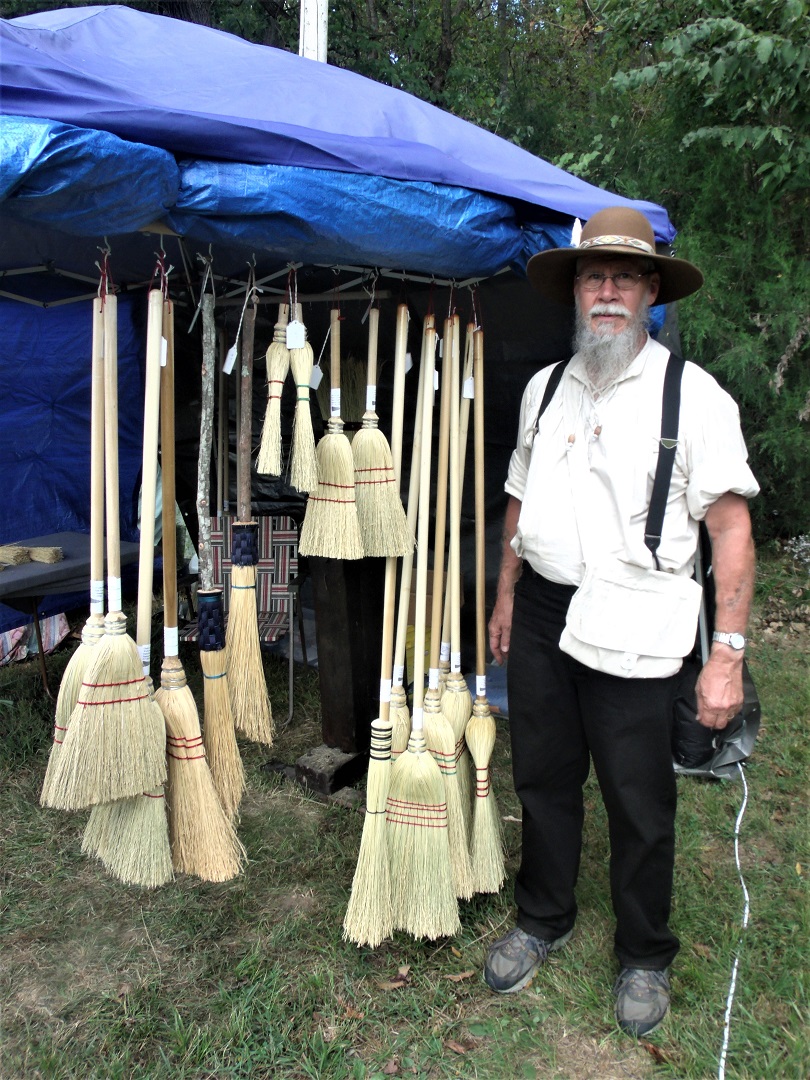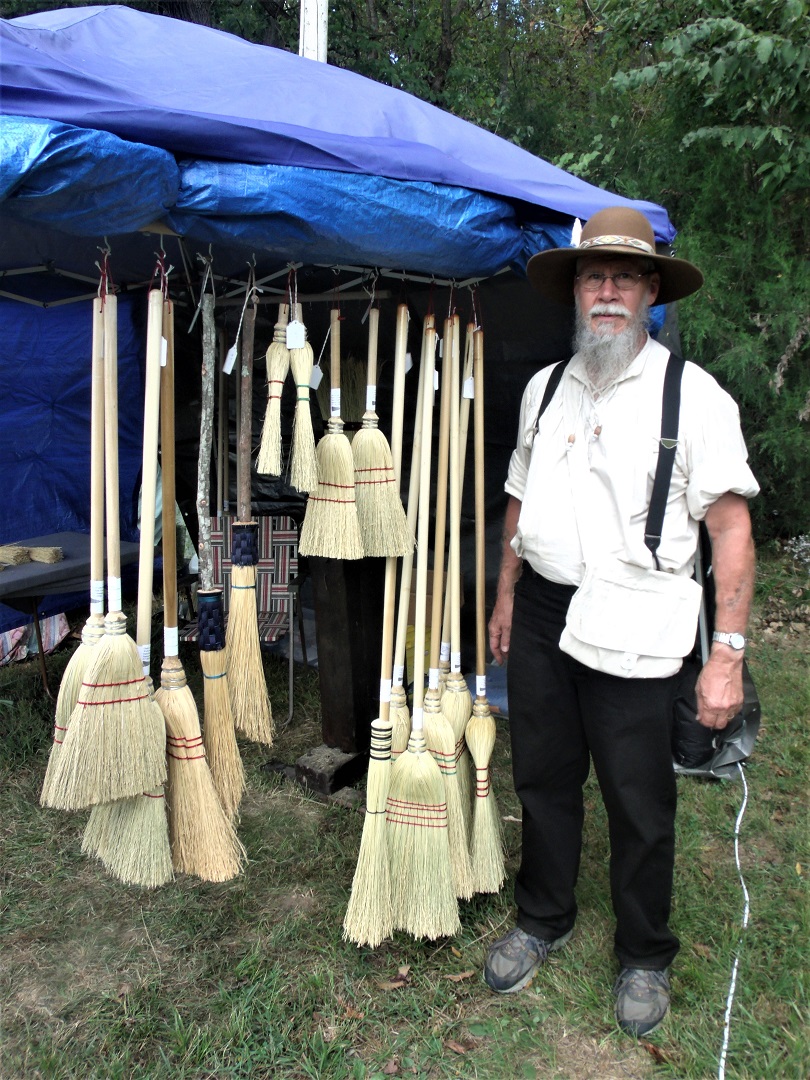 Corn brooms are made (as you might guess) from broomcorn – which is actually a kind of sorghum grown for it fibrous seed heads.  Benjamin Franklin is credited with introducing this ancient African crop to the United States.  Now Darrell Wolf – who like Ben Franklin also hails from Pennsylvania (but now lives in Squires, Missouri) –  is carrying on the tradition of stitching together several types of traditional corn brooms.  Before plastics invaded our lives, these very sturdy and practical home tools used to be the standard for housekeepers everywhere.   And quality can still be yours!  Find out how they're made, and let Darrell's passion for broom making whip you into a cleaning frenzy!
ΘΘΘ
Michael & Sara Yoder (Ozark Country Baskets)
The Yoder family of Norwood, Missouri makes their baskets from wooden strips with furniture-grade plywood bottoms.  "Very serviceable and sturdy" is how Sara Yoder describes these beautiful  household items which are meant for everyday use, not just for decoration.
ΘΘΘ
Deborah Berthold – Soap Making
Deborah will be bringing her pots and molds to explain how lye is mixed with scents to create handcrafted soaps which smell wonderful, but which, paradoxically, bothersome insects don't like!
ΘΘΘ
Tanis Schertzinger – Chair Caning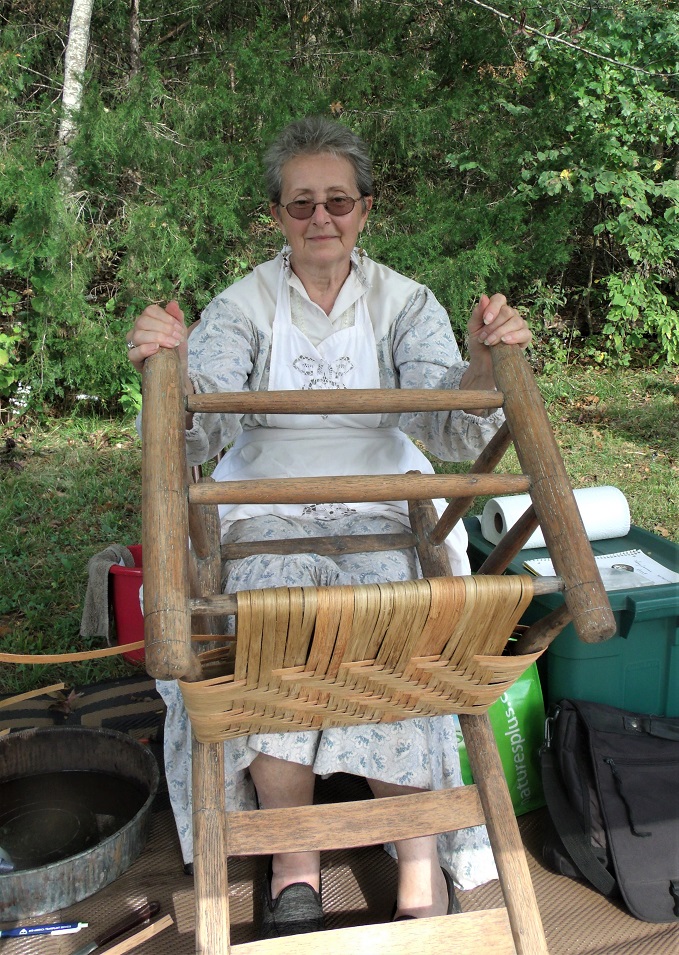 Like other types of weaving, chair seats made from woven materials can involve myriad materials, patterns and designs.  Tanis Schertzinger has years of experience with this old-time skill and will be demonstrating some of the techniques.  If you have old chairs which need to be renewed, she'll be happy to discuss that with you too.
ΘΘΘ
Forest Nunnery  (Forest Custom Crafts) – Blacksmith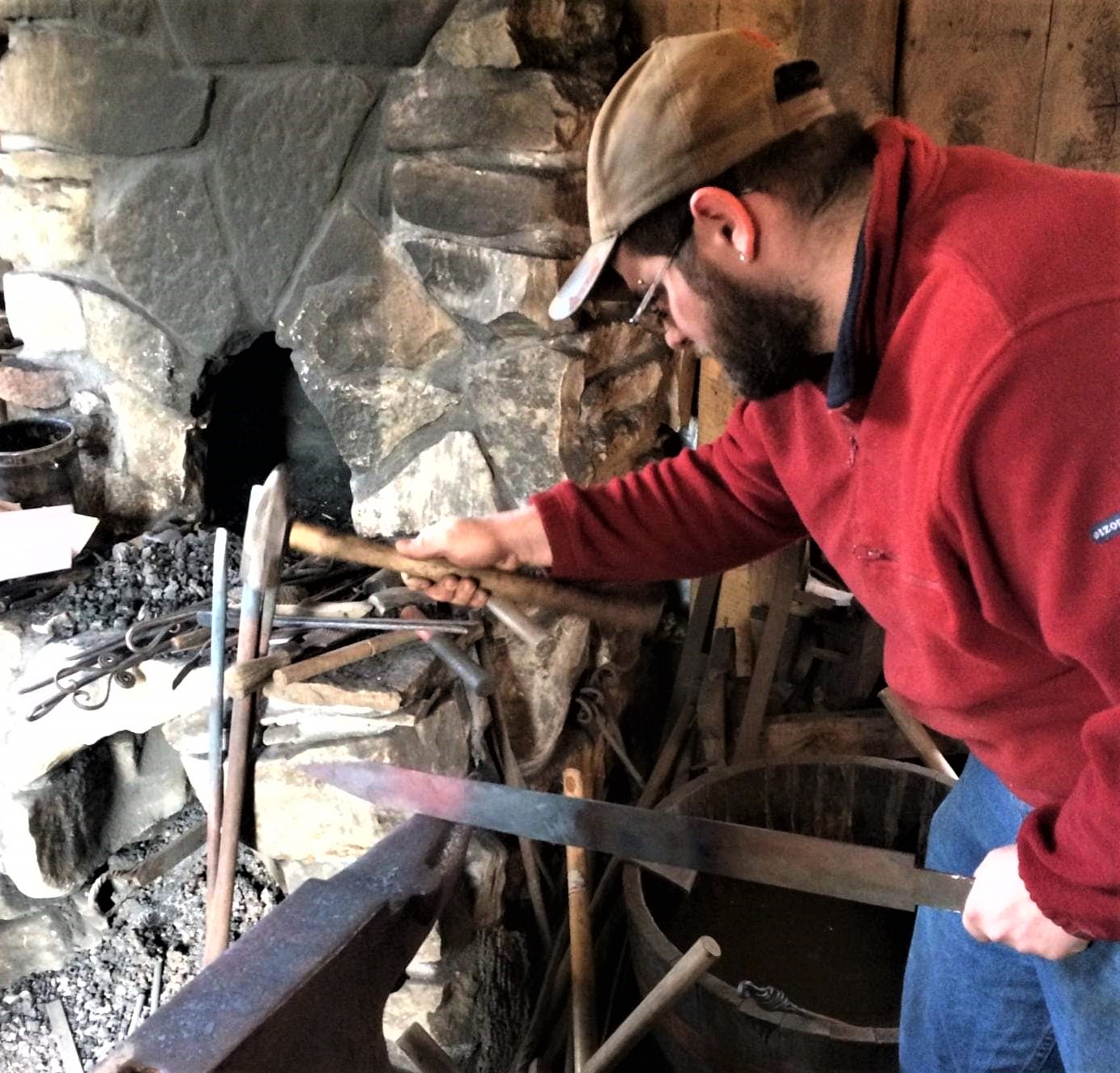 The village blacksmith was important for pioneer homesteaders, who not only needed household items like knives, spoons and pots and pans, but also farm implements like horseshoes, ploughs, axes and scythes.  Even if some of these things were purchased elsewhere, having a blacksmith to make repairs was essential at a time when travel was difficult.  Forest Nunnery will demonstrate some of the skills of a good blacksmith on his coal fired forge, beating red-hot iron into useful and decorative things.
ΘΘΘ
Joe Picking – Leatherwork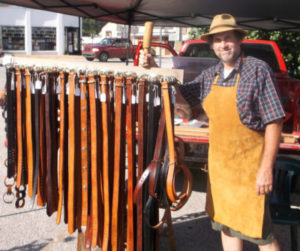 Joe Picking is well known to regulars at the farmers market in Ava Missouri where he displays all kinds of hand-made leather goods, especially belts, and loves to show how leather is crafted. Although common now, belts in their current form didn't really become popular until the early twentieth century, especially after belt loops were added to jeans when they began to replace suspenders.  Which do you prefer?
ΘΘΘ
Laura Ingalls Wilder Home & Museum
While they (unfortunately) can't bring the beloved author's entire house and museum from nearby Mansfield to our festival, Nicholas Inman, the museum's new director, promises to provide an educational display that will inspire our festival goers to make the trip to Rocky Ridge Farm themselves!
ΘΘΘ
Farm Resettlement Congress – Sustainable Agriculture
ΘΘΘ
Jeffery Goss – Foraging Natural Food
ΘΘΘ
Donald Todd (Todd's Turnings) – Wood Carving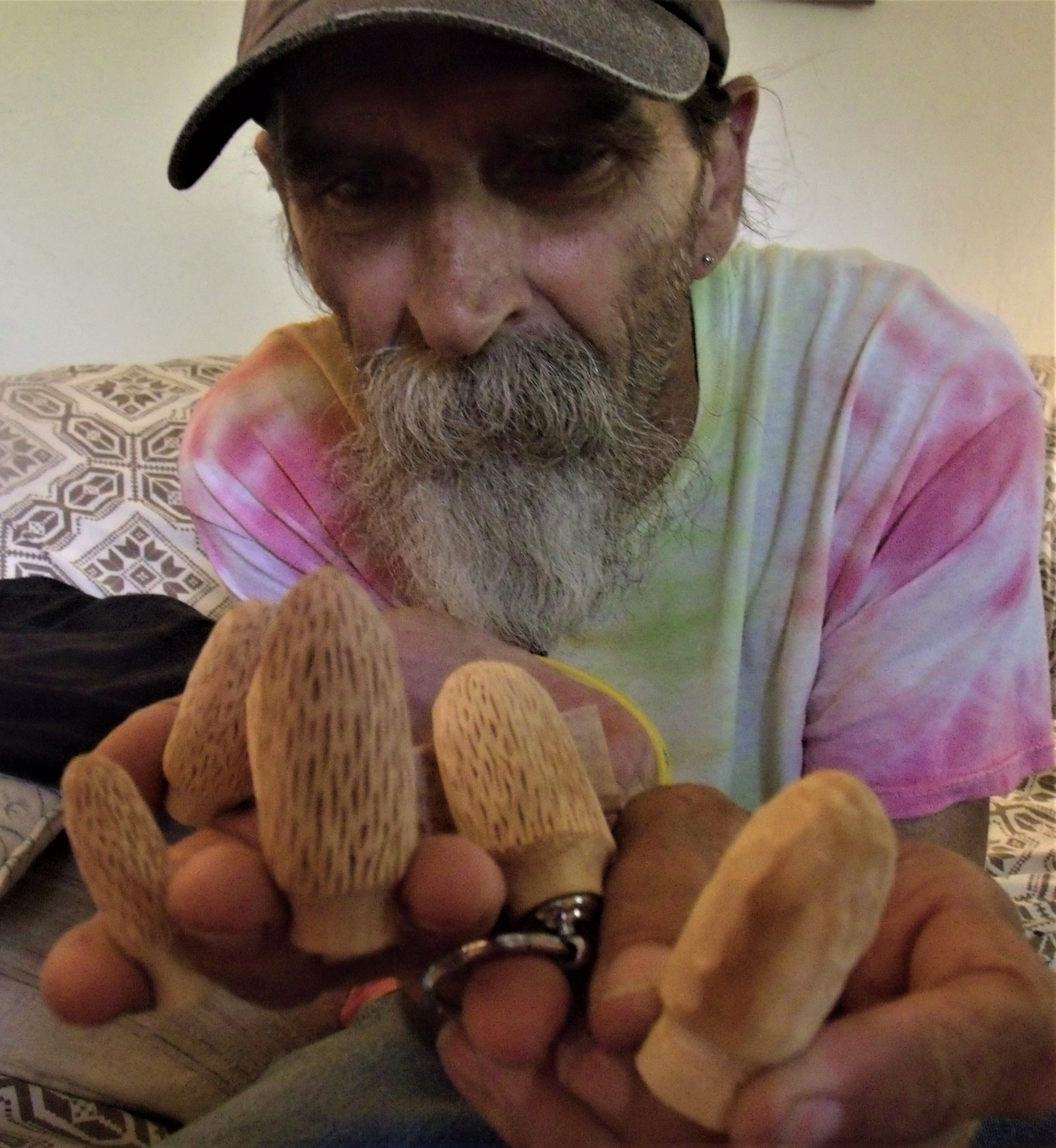 In the pioneer days (before TV and the internet), carving wood was a great way to pass the time.   While we understand Don Todd does have a TV, he still finds turning wood into mushrooms very entertaining!
ΘΘΘ
Peggy Watkins – Horseshoe Nail Necklaces
Much folk art comes from everyday materials.  So while farriers use horseshoe nails to keep a horse's hooves shod, it doesn't mean you can't use them to make jewelry.  When Peggy Watkins told us she bent horseshoe nails to make necklace pendants, we were surprised to learn this is fairly popular.  In Peggy's case though, it makes sense she'd take up this hobby.  Her son is a part-time farrier!
ΘΘΘ
John Wycka – Native American Style Flutes